Frandelhi's Collies (Litter 2016)
My 2014 and 2015 collie puppies were breed from my dogs Summer Inspiring Spot and Aidan's Resonating Light. All the puppies demonstrated many of the characteristic markings and pleasant temperaments of both parents while (8) had the distinct white coat appearance unique to the rough coat collie pedigree.
My 2016 litter is a continuation and strengthening of the Summer Inspiring Spot lineage. Although I lost my stud Aidan to advancing age and my 1st son and white collie Mason to an unexpected event last year, these 6 collie puppies are a result of breeding Summer to her 2nd litter son, the white collie Sauvigon. As a breeder, my young stud Sauvigon serves as my one-time in-breeding practice to assure Aidan's lineage. As many breeders before me, I am confident that my 2016 puppies represent the best of breed for all lovers of the collie breed. It is my belief that these puppies will delight and bring much enjoyment to their new owners lives.
I have here posted the puppies of Sauvigon's New Beginnings and Summer's Inspiring Sport.  They were whelped last February 1, 2016.   I hope you all again enjoy them all as their mature and be with their new families sometime soon.
But first let me introduce the proud parents –
Sauvigon's New Beginnings and Summer's Inspiring Spot
and now their puppies …………..
First week
Toby (Boy – whelped at 12:45 pm – 386  grams)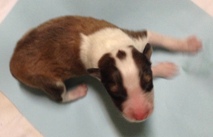 Cambre (Girl – whelped at 1:30 pm – 252 grams)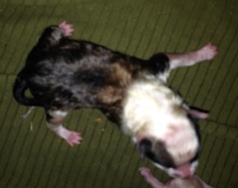 Manchego (Boy – whelped at 1:45 pm – 351 grams)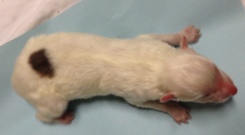 Star Light (Girl – whelped at 2:40 pm – 335 grams)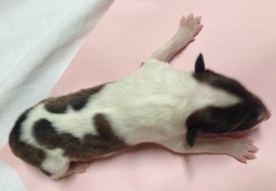 Chevre (Boy – whelped at 2:55 pm – 272 grams)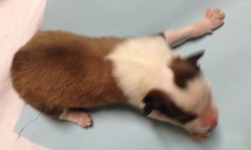 Fontina (Girl – whelped at 3:40 pm – 371 grams)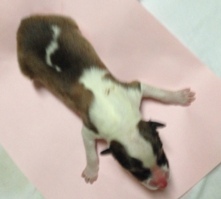 Second Week
Toby :  1073 grams    Cambre : 540 grams   Manchego : 980 grams
Star Light : 950 grams   Chevre : 1150 grams   Fontina : 1100 grams
Third Week
Toby :  1760 grams    Cambre : 770 grams   Manchego : 1520 grams
Star Light : 1170 grams   Chevre : 1680 grams   Fontina : 1710 grams
Fourth Week
Toby :  2200 grams    Cambre : 1085 grams   Manchego : 1960 grams
Star Light : 1620 grams   Chevre : 2250 grams   Fontina : 2275 grams
Toby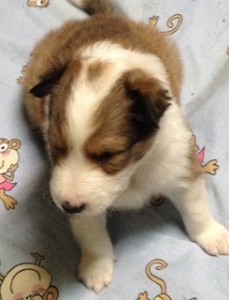 Cambre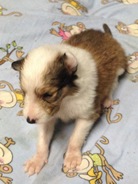 Manchego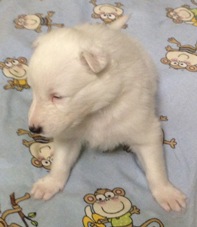 Star Light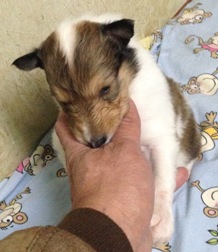 Chevre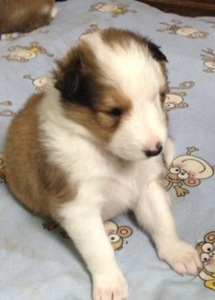 Fontina